Although I showcase many of my textiles on this website, you really need to touch them to experience the silky drape and luxurious hand.  So I exhibit at juried art & craft fairs throughout the year and around the country to get people in touch with my fabrics.  I update this list as I get accepted into new shows, so check back periodically to see when I might be in your area this year.
Here is my current 2020 schedule:
February

February 14-16, 2020
Palm Beach Convention Center   West Palm Beach, FL
Booth #2209 (Indoor show)
June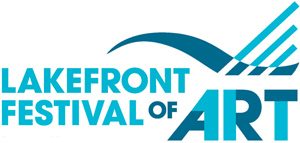 June 19-21, 2020
Milwaukee Art Museum   Milwaukee, WI
Booth #TBD
---
2019 Shows
April
National Building Museum   Washington, DC
4/24-28/2019
June
Milwaukee Art Museum   Milwaukee, WI
6/21-23/2019
September
Chicago Botanic Gardens   Highland Park, IL
9/19-22/2019
---
2018 Shows
February
Indiana State Museum   Indianapolis, IN
2/10-11/2018
May
East Lansing, MI
5/19-20/2018
June
Chicago, IL
6/2-3/2018
October
Easton, MD
10/19-21/2018
November
Philadelphia Museum of Art Craft Show
Philadelphia Convention Center  Philadelphia, PA
11/1-4/2018
Main Street Station Train Shed   Richmond, VA
11/16-18/2018
I send out an email before each of these shows so join my list if you want to be notified.  I'd welcome the chance to meet with you in person to discuss my fabrics and my inspirations for patterns and colors.  And I love to answer any questions that you have regarding alpaca, bamboo or silk yarns, my weaving and design process or general fashion trends.  Thanks for your interest, I hope to see you at one of these events.